I will admit that Fall and Winter are my least favorite seasons. I am a sucker for the warm weather and the sun, my heart resides in Spring and Summer. Every time the cold weather comes I resort to the same old drab colors, which may have something to do with my lackluster attitude for these seasons. This year I shall break that trend. I am going to keep my wardrobe fresh with these Fall Trends…..
Bright Colors:
J Brand Dusty Rose
Anna Sui
Jay Godfrey
Emerson Thorpe
ASOS
Naven
Leather:
Nordstrom
Gap
Rachel Roy
L Clothes
Planet Blue
Plaid: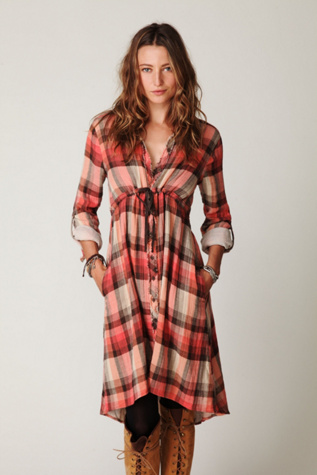 Prints:
Forever 21
ASOS
Nordstrom
ASOS
Whitney Eve
ASOS
Moschino
Forever 21
Bec and Bridge
These bright colors and up beat prints are sure to keep smiles on my face regardless of the bleak weather and decreasing temps!!!
XoXo
-Nik
A note about my absence: I had great plans for this blog, than I was involved in an incident that needed me to keep my personal light and myself in a very private light. I am glad to say that I no longer have to do this. All the plans I had for this have had to time to grow and flourish and I look forward to sharing them all with you. I have never been so happy to be back at blogging. It is something I truly enjoy. Stay tuned for more and no more absences.